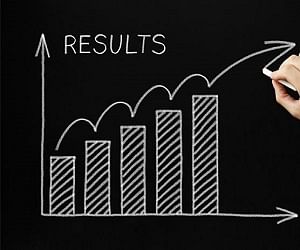 The Mumbai University has informed the Bombay High Court that it was 'making all endeavours' to ensure that the results for its undergraduate courses are declared by August 31.
The university's counsel Rui Rodrigues told a bench of justices Anoop V Mohta and Bharati Dangre that all the teachers were working 'round the clock' to complete assessment of answer papers. "We are trying our best to ensure that the results for all regular Bachelor of Arts, Sciences, and Commerce courses are declared by August 31."
"The results for the final semester of all three-year and five-year LLB courses too should be declared by August 31. The results for the undergraduate distance learning courses, however, will be declared later," Advocate Rodrigues said.
The court was hearing a bunch of petitions filed by students contending that the results have been delayed primarily due to technical glitches faced by the university in its new online assessment system implemented this year.
Advocate Rodrigues said the university had set up a "special help desk" to assist those students who wished to apply to foreign universities for higher studies, but were facing difficulties due to absence of their undergraduate mark sheets and imminent deadlines.
"Three professors and the press relations officer from the university are helping students who wish to apply for higher studies. In such cases where the deadlines are imminent, the help-desk is ensuring that the papers of these students are immediately assessed, and the final marksheet printed.
"In many cases, the university is directly sending the mark sheets of students to the colleges or universities that they are applying to," Advocate Rodrigues told the bench.
The High Court said the university must strive to keep its word on the new deadline.
"After August 31, you will be liable not only to declare the results, but also, to tell the court of what went wrong.
Why was the delay caused, and also, what will you do in future to ensure this (the delay) is not repeated," Justice Mohta said.
Related Articles

on Career Diary