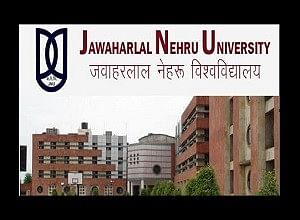 Students of Jawaharlal Nehru University's Centre for Study of Regional Development today extended their support to the call for boycott of compulsory attendance by the JNU Students Union (JNUSU).
The students of the Centre for Study of Regional Development, one of the largest centres of the university's School of Social Sciences (SSS), passed a resolution to boycott attendance.
"We are a centre with more than 300 students engaged in various stages of research. Our experiments do not take place in labs. Regular visits across various institutes, agencies and participant observation forms an important part of our research lives," the resolution reads.
It added that the students unanimously decided to not sign the attendance sheet.
Based on the recommendations of its compulsory attendance committee, the university had, for the first time, directed the students of BA, MA, MSc, MTech, PG diploma, MPhil, Phd and part-time programmes to maintain a minimum of 75 per cent attendance for appearing in the end-semester examination.
The JNUSU, along with the JNU Teachers' Union (JNUTA), had announced that it would defy the direction.
The JNUTA had said it was "unproductive" and would lead to the teachers doing a "meaningless" form of bureaucratic work.
Related Articles

on Career Diary