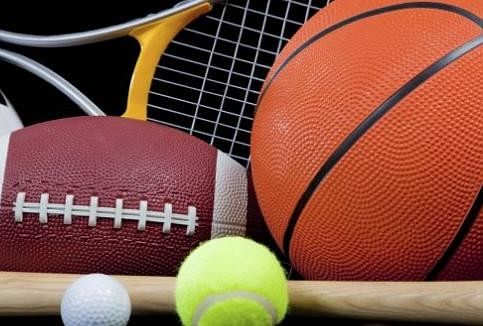 Indian players are having better opportunities at international level. Not just cricket; different sportspersons are also getting the opportunity to live their passion for fame or money.
But not everyone can become a sports person. Scope in sports is not limited to the players only.
If you are interested in any particular sport, you have many opportunities apart from playing, such as:
- Organizing big tournaments
- Management of the tournaments
- Physician, for the recovery of the players
- Sports medicine Physician
- Sports psychologist
- Dietician
- Sports therapist
There are many options to make a career in sports. Here we have mentioned important institution or information about a career in sports
Age criteria
It is suggested one should start playing sports at an earlier age. As soon as candidates start playing, it's much more beneficial for them. Different sports academy gives admission to different age groups, for example, 5-8 years, 9-14 years and above 15 years. At the time of the admission process, academy examines the students on the ability in sports. Accordingly, the academy gives further training to the students.
These academies or sports colleges give many opportunities to the children. Such as, to participate in Inter-city and Inter-State level competition.
How to choose better Academy?
The selection of the better academy is necessary for the better player. While choosing an Academy for any sports, keep these points in mind:
Infrastructure
Before applying for admission, note that the Academy should have the relevant infrastructure of sports. It has been upgraded from time to time. Academy's infrastructure should be of international level.
Coach
Your success largely depends on player-coach. The coach guides the right techniques and physical fitness of the game. Coach moves the student forward.
Success rate
Pay the attention toward the successful players of that Academy. That reached the national or international level of the sport. For this, you can check the previous record of the Academy.
Career options:
Apart from the player, candidates have many options to make a career. Such as:
Fitness Director
Fitness director is professionals who take care of the personal fitness of players. Along with this, the fitness director also works in programs health education.
High school or College sports Coach
Nowadays, almost every college requires coaches. For this post, the candidate should have a Bachelor's degree.  Apart from this, the college sports coach should have experience of athletic coaching, Sports Science, Physical Education. College coach should have a certificate of Cardio-Pulmonary Resuscitation.
Sports Manager
In every sport, there is a need for a sports manager. It demands also increasing rapidly. Sports manager have to see team's Business matters. From players budget to revenue, sports manager are responsible for it. You may also have to travel more in on this post. But the salary package is good.
Sports anchor or commentator
Sports anchors are needed in every game. The aspirant should have a degree in journalism of any field of sports.
Radio Show Host
The radio host should have at least a general knowledge of every game. They can talk to every player. The good hostess can get the opportunity to start their own show. Candidate should have a degree of journalism with good modulation of voice. Aspirants should have knowledge also.
Sports Writer
A sportswriter has to write news and blog related to sports. These are the journalist, who writes for digital media and Newspaper.
For this candidate should have a degree or diploma of Journalism. Specialization in sports will also be good.
Institutes name for the sports training
There are many academies that provide training in different sports. These institutions head the criteria of the Sports Authority of India (SAI).
If you want to make a career in sports, these Academies would be better for training.
Sports Authority of India
Government Sports Colleges
VB Cricket Academy, Chennai
National School of Cricket, Dehradun
National Cricket Club, Kolkata
National Cricket Academy, Bengaluru
Sehwag Academy, Delhi
Cricket India Academy, Mumbai
Karnataka Institute of Cricket, Bengaluru
Maharaja Ranjit Singh Hockey Academy, Amritsar
National Hockey Academy, Delhi
Prakash Padukone Badminton Academy, Bengaluru
Gopichand Badminton Academy, Hyderabad
MV Bisht Badminton Academy, Delhi
Surjit Singh Badminton Academy, Delhi
Babu Banarsidass UP Badminton Academy, Lucknow
Sania Mirza Tennis Academy, Hyderabad
Hesesh Bhupathi Tennis Academy
CLTA Tennis Academy, Chandigarh
Premier Indian Football Academy, Mumbai
Tata Football Academy, Jamshedpur
All India Football Federation
Baichung Bhutia Football Schools
These universities will also be helpful for sports training:
Jamia Millia Islamia University, Delhi
Indraprastha University, Delhi
Amity University, Noida
Guru Nanak Dev University, Amritsar
Manipal University, Manipal
Dr Sanjib Acharya, Senior Career Counselor    
Related Articles

on Career Diary