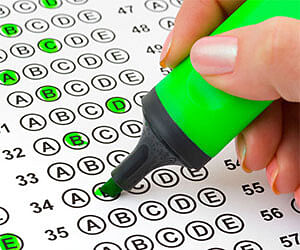 Government school teachers in Punjab will be felicitated with a ''Life Time Achievement Award" in recognition of their contribution to education, Punjab Chief Minister Parkash Singh Badal today said.
The award, carrying a cash prize of Rs 1 lakh, would encourage the teaching fraternity to excel in the field of education by upgrading their teaching skills and adopting innovative practices, and by creating a bonding between them and pupils, the Chief Minister said at launch of ''Mukh Mantri Vigyan Yatra."
Badal said his government is enhancing the award money being given to the teachers conferred with state award from the government schools from Rs 10,000 to Rs 25,000 every year.
The Chief Minister asked the Education Minister to put in place a mechanism for timely recruitment. The Chief Minister asked the students to shun the practice of copying in the exams.
He said that it was incumbent on the part of parents and school teachers to motivate the students to work hard to secure high marks by dint of hard labour.
Highlighting the initiatives taken by the state government to promote quality education, the Chief Minister said that the Mentoring schools, Maharaja Ranjit Singh school and Mai Bhago Armed Forces Preparatory Academies at Mohali for boys and girls respectively were testimony to state government''s resolve to provide a healthy platform to compete with their peers of convent schools in securing lucrative jobs not only in civil and defence services but also to get gainful employment across the globe.