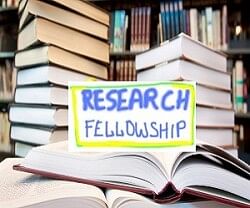 Applications are invited for Junior Research Fellow (JRF) in Science and Engineering Research Board (SERB), Department of Science & Technology (DST), Govt of India sponsored projects at Department of Pharmacy, BITS Pilani, Pilani Campus.
The title of the project is evaluation of antitumor efficacy and pharmacokinetics of polymeric nanoparticle formulation targeted to cancer stem cells.
Eligibility:
The applicant must have done MPharm/MS (Pharm) in pharmaceutics/ pharmacology/ pharmaceutical chemistry/ with GPAT/CSIR-NET or equivalent examination will be preferred.
How to apply:
Interested candidate should send complete bio data to the respective principal investigator through email on or before June 28, 2017. The selected candidate will be allowed to register for PhD programme of BITS, Pilani as per Institute's procedure, subject to availability of seats and fulfillment of other essential criteria as per rule.
Shortlisted candidates will be informed through email and will be called for interview to be held in 2nd week of July, 2017 at department of pharmacy, BITS Pilani, Pilani Campus.
Deadline:
June 28, 2917
Visit:
Detailed information is available on the
website