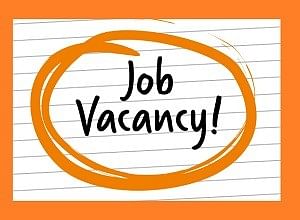 The application is invited by Karnataka State Police (KSP) for the post of 164 Police Sub Inspector (Civil) (Men & Women).
Apply online before March 12, 2018.
Job Details:
Post:
Police Sub Inspector (Civil) (Men & Women)
No of Vacancy:
164 Posts
Pay Scale:
Rs.20000-36300/-
Eligibility Criteria:
Candidates must be a Any degree from University recognised by UGC or Equivalent.
Nationality:
Indian
Age Limit:
Minimum and maximum age limit is 21 to 28 years for GM, 21 to 30 years for SC,ST,CAT-01, 2A,2B,3A & 3B as on 12.03.2018
Job Location:
Karnataka
Selection Process:
The selection will be based on written test.
Application Fee:
Candidates have to pay Rs.250/- for GM & OBC (2A,2B,3A,3B) & Rs.100/- for SC, ST, CAT-01, through in state bank only. Candidates have to fill the application and generate the challan and make the payment in the respective bank.
How to Apply:
Interested candidates may apply online through the official website www.ksp.gov.in from 15.02.2018 to 12.03.2018.
Deadline for online application submission:
March 12, 2018
Deadline:
March 14, 2018
Visit: http://psi18.ksp-online.in/
Notified: www.sarkarinaukridaily.in
Related Articles

on Career Diary