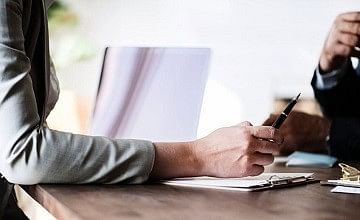 Every year, LinkedIn tests the activities of more than 500 million users so that it can be found out of companies where more and more people want to work.
Tech, Media and Finance companies are on top this year's list.
In which Amazon is at the peak, but major companies such as Netflix, Google or Amazon, where more than 5 million resumes come in for 12,000 open jobs throughout the year, jobs cannot depend solely on skills and experience.  
Three things that can give you a job are:  
First quality
Explaining the first happiness, Suzi says, it is important for you to look for company's mission.
Explain in the interview that you understand the company's mission and values.
Tell the hiring managers that you are not working to stay alive but are alive for work.
Especially for a company who has a purpose.  
Second Quality
Second quality is the intensity of work.
Top companies do not like slow or quiet people, but they prefer them in which they see passion.
For example, Facebook wants to hire people who are bold and can move forward faster.
In Welch's opinion, top recruits like the candidates who are completely full of ideas and energy.  
Third quality
- The third condition is Humanity. Most employers are looking for candidates who have experience in the industry, but you have to show that you also love your customers, colleagues.
- Top companies find compassion, sympathy and reliability among their candidates.
- Although Welch's opinion is that jobs in these companies are not easy, but the possibilities of achieving any position with the right skills and personalities increase.  
Related Articles

on Career Diary