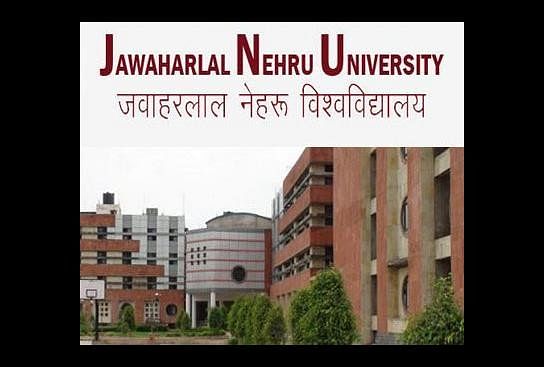 It was a fiery presidential debate ahead of the JNU Students Union (JNUSU) polls, with candidates alleging that "anti-national" elements were present on the institute's campus and the country was turning into "lynchistan".
The election to the JNUSU president's post is scheduled to be held on Friday. 
In his speech, United-left panel candidate N Sai Balaji, a frontrunner for the top post, said, "Mobs are allowed to kill people and get away with it as they have the backing of the RSS and the central government, and Prime Minister Narendra Modi. The country has been turned into lynchistan." 
"Demonetisation was a failure, there are no jobs as promised and there is a constant attack on higher education," Balaji said Wednesday night.
Lalit Pandey, the candidate of the BJP's student wing ABVP, alleged that there were "anti-national" elements present on the campus and promised to "fix" them if voted to the post.
The Rashtriya Janata Dal's student wing has fielded a candidate for the first time in the JNUSU elections. 
Its candidate Jayant Kumar much like the Congress-affiliated NSUI's nominee, Vikas Yadav, attacked the Centre over reducing funding for higher education, and lowering the number of seats at the Jawaharlal Nehru University (JNU) and scuttling with its reservation policy.
The Birsa Ambedkar Phule Student Association's presidential candidate, Thallapelli Praveen, said his party represents the voice of students from oppressed classes on the campus.
Praveen asked students to think beyond the left and right binary. 
Besides routine campaigning, candidates in the JNUSU polls are supposed to give speeches about their agenda at the presidential debate, which is followed by a round of questions.
The event was conducted on the lines of the US Presidential debate and is a sought-after affair.
The JNUSU debate is a deciding factor for the union elections.  
Related Articles

on Career Diary