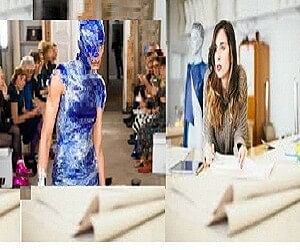 Fashion Designing is an exciting and fascinating course to study. As a fashion expert, you may work with top models. However, the fashion industry has also become very competitive in recent years.
Why to opt for Fashion Designing Course?
A degree in general designing, fashion designing, and graphic designing will give you an edge and much needed skill that will help you to excel in the fashion industry.
When you appear for an interview in a leading fashion brand, the panel along with evaluating your creativity and skill set will also peep into your certificates and merits. If you are a pass out from a recognized university or fashion college, they will prefer you over other candidates who do not have a professional learning in fashion.
In most of the top fashion institutes like NIFT and NID, the fashion brands send their HR to recruit the deserving candidates from campus itself. This way, you will have an easy entry into a fashion corporate industry by taking part in the campus placements.
Job prospects for fashion degree graduates
After completion of your course, you may be placed in the following position in a leading fashion brand of the country or abroad:
• Fashion designer
• Apparel Merchandiser
• Public relations specialist
• Brand manager
• Fashion expert or fashion consultant
• Photo shoot stylist
• Fashion journalist