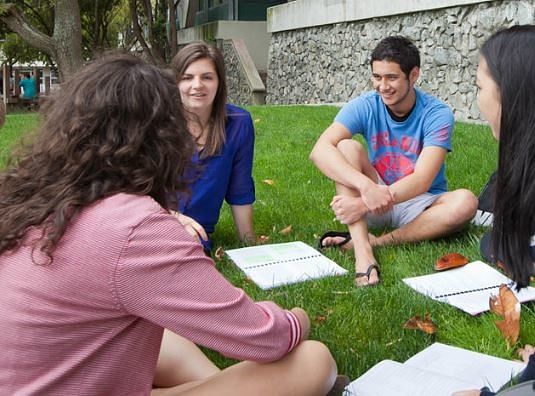 Around 31 university students from India have received a 2017 New Zealand Excellence Award, Education New Zealand (ENZ) has announced on August 4, 2017.  
The students are pursuing undergraduate or postgraduate study in New Zealand in the fields of business, design or STEM related programmes (science, technology, engineering and maths).
ENZ Chief Executive Grant McPherson says India is a core trade, economic, political and education partner for New Zealand, with two-way trade valued at around $2.5 billion.
"These scholars will further strengthen ties between the two countries, by contributing to an exchange of ideas in our universities, building our respective research capabilities, and enriching New Zealand culture."
Nineteen of the students received their awards in person at the annual India New Zealand Business Council (INZBC) Summit in Auckland, which is focused on education and technology opportunities.
INZBC invited a delegation from India to take part in this summit.
The New Zealand Excellence Awards were established by New Zealand's universities and Education New Zealand in 2016, to increase the number of talented Indian students studying in universities here.
All eight of New Zealand's universities are ranked in the top 450 in the QS world rankings.
This is the first round of the awards, and each scholarship has a value of NZD $5,000 towards the first year tuition fee.
The scholarships will be awarded again in 2018, and applications are due to open on 1 September 2017.
Last year, more than 28,000 Indian students came to study in New Zealand, making India the second largest source of international students.
Indian student enrolments at New Zealand universities are continuing to increase each year, reflecting a market trend towards higher level qualifications.
The full list of 2017 New Zealand Excellence Award winners has been published on the Study in New Zealand website.
About Education New Zealand:
Education New Zealand (ENZ) is New Zealand's government agency for international education.
ENZ works to grow awareness of New Zealand as a study destination and to support New Zealand education providers and businesses to take their services and products abroad.