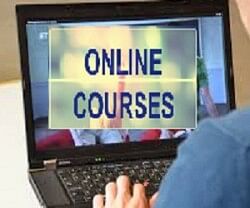 Learning the online way is the new buzzword. Doing an online learning is an easy and convenient option for those who cannot go for a full time professional learning or a part time learning in a school or university due to various reasons. Some students are not financially sound to take up a professional course with heavy fees, while some cannot join due to relocation problem. For those students the option of online education is probably the best.
Why online course?
Not only the students who have one or the other constraint enroll in the online courses but also some students prefer online learning due to the various advantages it has to offer. The fees of online course is very low as compared to the full time program fees in any college or institute as online courses does not demand any infrastructural cost, administration cost, hostel fees, or other maintenance cost. Therefore, it is a great alternative for those students who do not want to shell out much of their parent's money.
By enrolling in an online course, one can study as per the convenience and flexibility of our time. The course material is made available online or sent by post.
The online course also offers a variety of professional courses to students. The options are available ranging from marketing courses to fashion designing, travel management to biotech. The students can look for their preferred course that interests them and join online. This way you can also join an online course of a foreign university and get learning at the comfort of your home.