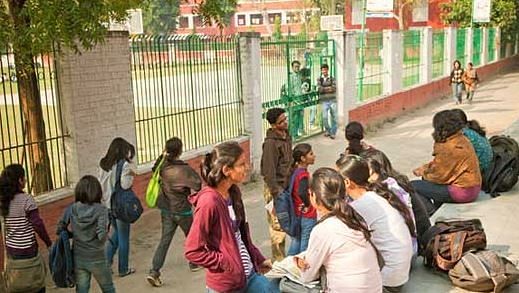 The Campus Placement Cell (CPC), IGNOU in association with Regional Centres of Delhi, NCR organised Campus Placement Drive on August 24, 2017 (Thursday) at B R Ambedkar Convention Centre, IGNOU Campus, Maidan Garhi, Delhi.
The placement drive was done jointly with RoadToNaukri.com, an HR company.
The companies participating in the campus recruitment included; Intelenet Global Services, Karvy Data Management Services, Kochar Technologies, and Tata Business Support Services.
It was eligible for IGNOU students pursuing graduation and selected Post Graduate programmes.
The drive was for the positions of Customers Services Executives, Lead Generation Executives, and Counsellors in these companies under the ageis of Roadtonaukri.com.
The students were required to carry photocopies of their resume (having IGNOU enrolment no), an ID proof, address proof and passport size photograph at the time of interview.
BB Khanna, Director, CPC said providing details of the placement exercise, "In response to the drive in all the 311 students of IGNOU appeared for interview and out of appeared numbers 96 students have been shortlisted/selected in the event".
CPC of IGNOU regularly holds such drives for various companies and head-hunting organization involving IGNOU students and alumni.