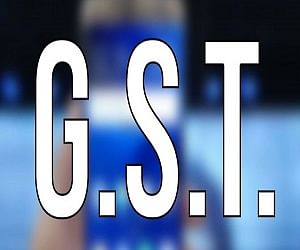 The Institute of Chartered Accountants of India (ICAI) recently unveiled the series of initiatives to ensure smooth implementation of Goods and Services Tax (GST) from July 1. The measures are aimed at partnering the government's efforts to ensure a transition to the indirect tax reform.
According to a statement issued by ICAI where CA Nilesh Shivji Vikamsey, President ICAI quoted "For GST, we are ready to extend the cooperation to the government. As it is a major reform that will redefine the taxation structure of the country and will deliver benefits to the economy."
ICAI has been playing a role in indirect tax reform. It has participated in drafting of GST rules besides conducting studies on the economies of J&K and Delhi to understand the impact of GST implementation.
ICAI has organised Interactive Programmes on GST for trade associations, and workshops, seminars and conferences across the country since January 2017 to spread awareness.
The institute is also providing certificate course on GST at different locations across the country. This initiative is further supported by virtual certificate course on GST- through live telecasts sessions and interactive programmes at more than 40 locations across the country, identification and training of over 500 new speakers on GST.
About ICAI
The Institute of Chartered Accountants of India (ICAI) is a statutory body for regulating the profession of Chartered Accountancy in the country. The Institute, functions under the administrative control of the ministry of corporate affairs, government of India.