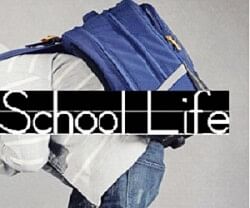 In a bid to lighten heavy school bags, Prakash Javadekar, Human Resource Development (HRD) Ministry recently chaired a meeting to review school education. Proposals are being considered such as such as bringing out textbooks in two volumes, following a flexible timetable and starting a pilot project to provide tablets in classrooms.
"Suggestions were given to lighten the burden of schools bags, which is a demand of parents and students. The suggestions will be considered and a final decision will be taken soon by the ministry," the official said to HT.
The official also added that "Central Board of Secondary Education (CBSE) has given suggestions such as asking schools to follow a flexible timetable, installing RO for water so that students do not have to carry water bottles and allowing students to wear sports shoes to school as they have to carry it separately for games period."
National Council of Educational Research and Training (NCERT) has been asked to prepare a report on the suggestions and a final decision will be taken by the ministry.
Even the Kendriya Vidyalayas are also looking at reducing the weight on children by using tablets. However, the project will be for the students studying in higher classes.