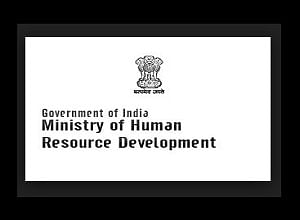 The government today ruled out any plan to rank Kendriya Vidyalayas (KVs) in the country on lines of universities and colleges.
"No such proposal is under consideration at present to rank the Kendriya Vidyalayas," Minister of State for HRD Upendra Kushwaha said in response to a written question in Lok Sabha.
The HRD Ministry was earlier mulling ranking its over 1,000 Kendriya Vidyalayas with an aim at improving the institutes by holding a competition among them on lines of its National Institute Ranking Framework (NIRF).
The ministry officials had said last year that with a maximum 1,000 points, the KVs would be graded under four categories, with 80 per cent and above (excellent) under A category, 60-79.9 per cent (very good) in B category, 40- 59.9 per cent (good) in C, and below 40 per cent (average) in D.
It was suggested that over 1,000 KVs would be assessed under seven parameters, including academic performance, which will carry the highest weightage of 500 points, followed by school infrastructure (150 points) and school administration (120 points).  
Related Articles

on Career Diary