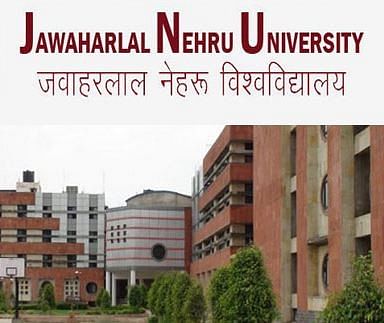 The Delhi High Court today asked a former JNU students union (JNUSU) President to deposit within a week a fine imposed on him by the varsity for 'unlawfully confining' some of its officials during a protest last year.
Justice Indermeet Kaur passed the order on a plea of student leader Mohit Pandey who has alleged that he had gone to the Jawaharlal Nehru University (JNU) to deposit the fine on three occasions, but the varsity did not accept it.
His lawyer told the court that the varsity instead asked him to first get permission from the Chief Procter to whom he sent letters but was yet to receive any response.
Advocate Harsh Ahuja, who appeared for JNU, did not agree with the student's claim and said he has not come to the varsity to deposit the fine of Rs 20,000.
The court, while giving a week's time to the student leader to deposit the fine, said he should have come earlier if its September 13 order was not being complied with it.
The court on September 13 had asked JNU to unblock the academic entry of Pandey after he deposited the fine.
According to Pandey's plea, he sat on 'dharna' outside the Vice Chancellor's office and, as a punishment, the fine was imposed and he was asked to shift out of his hostel in the campus.
The JNU administration had held six students, including Pandey, guilty of 'unlawful confinement' of the Vice Chancellor (VC) and other top officials during a protest in October 2016, which was held to seek justice for the missing student Najeeb Ahmad.
Najeeb, a first-year MSc Biotechnology student, has been missing from the Mahi Mandavi hostel of JNU since October 15, 2016.
Pandey had challenged the university's decision saying that the fine amount was exorbitant and it was done to shut their voice against the administration.