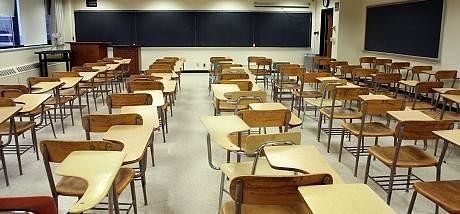 The Haryana government has decided to open 29 new women colleges across the state.
"A scheme has been prepared to open Women College within a radius of every 20 kilometers in the state so that our daughters need not travel far to get education," said Chief Minister Manohar Lal Khattar while speaking at the 'Meet the CM' programme here.
"Besides, science stream have been made mandatory in the all the new colleges being set up in the state to promote the subject among the students," the chief minister said, adding that his government was making concerted efforts to promote qualitative education in the state.
He said the state government also wants to set up maths laboratory at block level.
The state government is taking various steps for the empowerment of women, strengthening of infrastructure and industry, and welfare of farmers and youth, Khattar said.
"We are working with the mantra of 'WIFY' (women, infrastructure and industry, farmers and youth)," he said.
Khattar was the chief guest of the programme organised on the occasion of 'National Youth Day' to commemorate the birth anniversary of Swami Vivekananda.
The chief minister urged the students to take inspiration and lessons from Vivekananda's life.
Related Articles

on Career Diary