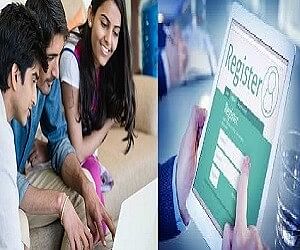 New Delhi
Delhi University is all set to start the application intake process for admission to undergraduate courses at 5 p.m. on Monday, May 22, 2017.
While the university will begin the online registration for 54000 seats available in 62 affiliated colleges, the application window will close on June 12.
However, Delhi University will accept applications through online mode only.
Ensuring hassle free admission process, Delhi University has decided to organise a 10-day-long counselling session on admission queries starting from May 22.
While DU changed the admission procedure at the postgraduate level by introducing online forms and entrance exams at six centres across the country, the counselling session for students their parents will be organised between May 22 and May 31 at the conference centre, gate number 4, North Campus, from 10 a.m. to 1 p.m.
Also Read:
Delhi University to offer counselling session on admission queries
Highlights
The online registration will start at 5 PM on May 22.
The online registration process of all the programmes will be completely online including Sports, Extra Curricular Activities (ECA), Kashmiri Migrants, CW (Defence), and PwD categories.
There are about 56,000 undergraduate seats in the university. Last year, it had received nearly 2.5 lakh applications.