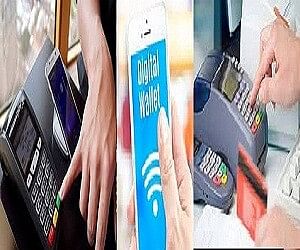 New Delhi
Following Prime Minister Narendra Modi's decision to scrap Rs 500/1000 bank notes last year, the Uttar Pradesh Board has amended its curriculum in a bid to enable senior students to get lesson on cashless transactions.
From class IX onwards, students of such schools will be taken on visits to banks to give them first-hand knowledge on how these financial institutions work, how to write and deposit cheques, deposit and withdraw cash and apply for a loan, reports Hindustan Times.
The report pointed out that the amended curriculum has been sent to all district inspectors of schools (DIoS) on May 5. It will be introduced for lakhs of students in over 25,000 schools affiliated to the UP Board from the 2017-18 session which starts in July.
"I plan to hold a meeting of principals of all schools affiliated with UP Board in Allahabad and discuss the new curriculum. The challenges cited by them then would be resolved," Komal Yadav, district inspector of schools (DIOS), Allahabad.