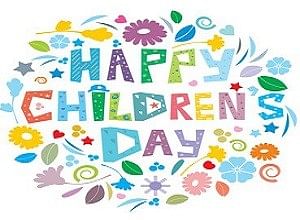 The Delhi government plans to celebrate Children's Day on a grand manner with events lined up at around 100 locations across the national capital.
The initiative -- 'Dilli for Children' -- seeks to develop a "sense of belongingness" for the city among children, Deputy Chief Minister Manish Sisodia said at a press conference here.
Delhi government-run schools and offices will be closed on November 14, which is celebrated as Children's Day to mark the birth anniversary of Jawaharlal Nehru, he said.
Even private schools may remain shut, Sisodia said, not clarifying whether they will be ordered to do so.
"A number of activities such as street plays, theatre, sports events will feature at the fests, which will be organised in coordination with Resident Welfare Associations, market associations, NGOs and individuals working in the field of child welfare," Sisodia said.
He said that the initiative will make children feel special and help contain the impact of recent incidents such molestation in private schools in their minds.