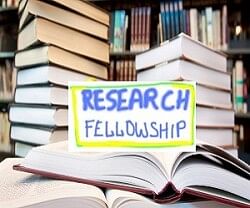 Applications are invited for the Cognitive Science Research Initiative (CSRI) Post-Doctoral Fellowship by the Department of Science and Technology (DST).


The purpose of the fellowship is to encourage research in cognitive science. Fellowship of Rs 55,000 per month and research contingency grant of Rs 2,00,000 per year will be offered.


The fellowship is tenable for two years in research institutions/ universities/ non-profit R&D institutions within India and cannot be availed at the same institution from where the candidate have received their PhD degree.
Eligibility: The applicant must have:
Good academic record and holding a PhD or equivalent degree in science, engineering and allied areas of cognitive science.
Those who have submitted PhD thesis are also eligible to apply.
The upper age limit for 'CSRI-Post Doctoral Fellowship' of DST is 40 years.

Deadline: June 30, 2017
Know more:
The study of mind and brain, focusing on how the mind represents knowledge and how mental representations and processes are realised in the brain is known to be cognitive science. It is an interdisciplinary, comprising the methods of psychology, computer science, linguistics, philosophy, neuroscience and so on. CSRI of DST is aimed at revolutionising research in various fields such as, mental disorders of psychological, social and neurochemical origin; educational paradigms; cognition based software technologies and devices, among others.