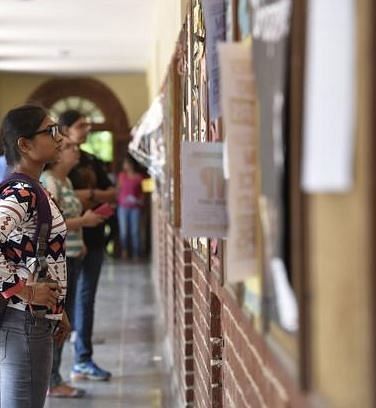 The Delhi School of Economics (DSE) has been directed by the Delhi High Court to admit a student in the MBA under the reserved category.
The high court asked the DSE to implement its direction in consultation with the Delhi University.
"Petition is allowed. Petitioner (student) be granted admission in the OBC (other backward class) category in the vacant OBC seat in the MBA (HRD) course forthwith," Justice Indermeet Kaur said.
The court passed the order on a petition by Vikas Kakkar who said he had submitted his online application for admission in the MBA (International Business) and (Human Resource Development) course offered by the DSE under the OBC category.
He had said that he scored 72.57% in the Common Admission Test (CAT) conducted by the Indian Institute of Management and was shortlisted for group discussion and interview by the DSE for the purpose of admission and his name had appeared at serial number 95 in the merit list.
The petitioner, represented by advocate Ashok Aggarwal, had told the court that the student had participated in several rounds of counselling but was unable to obtain a seat under the reserved category.
The last allotted seat in the category was at rank 93 and rank 94 had not participated in the third round of counselling. On August 29, the fourth round of counselling for vacant seats for the course was notified by a notice dated August 25.
When the candidate's father came to know that one seat in the OBC category was vacant, he approached the institution claiming the seat but his plea was not heard. After this, he moved the high court on September 4.
However, the institution claimed before the court that the notice of August 25 stated that fourth counselling for the course would be held on August 29 and the candidate had not approached the University on that day.
It said the seat which had admittedly fallen vacant under the OBC category has now lapsed.
The court, however, said it was of the view that the candidate had taken all steps to get admission in the OBC category vacant seat by making representation forthwith, that is on August 30, to DSE which did not respond "without any cogent reason".
The petitioner admittedly being the next in the merit rank, was entitled to the relief, it said.
Related Articles

on Career Diary