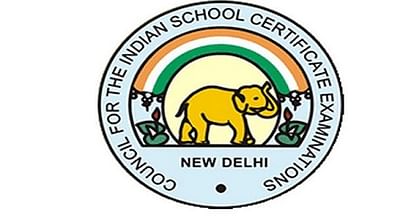 The Council for the Indian School Certificate Examinations (CISCE) has sent a message to all affiliated institutions to accord priority to safety and furnish details of safety audit measures in the wake of the killing of a boy in a school in Gurugram.
"The safety of all students in our affiliated schools is of utmost importance and concern to the Council. Heads are requested to keep this safety aspect as a priority in their responsibility and duty while administering their respective schools," CISCE chief executive and secretary Gerry Arathoon said in a communique to the affiliate schools yesterday.
"Kindly furnish the safety audit measures that are presently being followed by your school. The information is urgently required and must be emailed to council@cisce.org not later than September 16, 2017," it said.
The letter was also posted on the council's website yesterday.
Welcoming the move, General Secretary of the Association of Heads of ICSE Schools, Bengal, Nabarun Dey told PTI "I am requesting all schools to furnish whatever safety measures they follow to the council by September 16 as stipulated. Safety issue is of utmost importance."
"Once the council gets the details and apprise the schools, the respective institutions will have to take follow-up measures to make it full proof and our Association will also take it up with the respective institution," Dey, also the Principal of Central Modern School, said.
The body of a seven-year-old boy was found lying in a pool of blood with his throat slit in a washroom at an International School in Gurugram last week triggering outrage all over the country and raising questions over safety measures for students in educational institutions.
Related Articles

on Career Diary