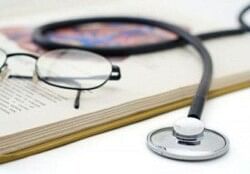 The Allahabad High court has instructed Central Board of Secondary Education (CBSE) to revise the marks and ranks awarded to the candidates in National Eligibility-cum-Entrance Test (NEET 2017),
as per Hindustan Times report.
The bench comprising Justice Tarun Agarwala and Justice Ashok Kumar passed the petition filed by Saumitra Gigodia on incorrect answer key to the particular question.
The answer key provided by the CBSE for 172 question number in test booklet code 'Y' of NEET 2017 was not having the correct answer the HC have directed the CBSE to award the marks.
NEET was conducted on May 7, 2017 and over 11 lakh students appeared for the exam.
There have been many concerns regarding the NEET 2017. Recently, The
Supreme Court stated the unsatisfaction with CBSE
for setting different questions for students taking NEET in regional languages.
Related Articles

on Career Diary