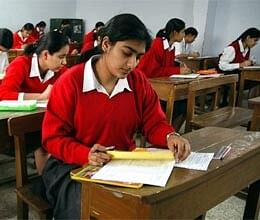 The CBSE has decided to offer elective course on Human Rights and Gender Studies at higher secondary school level to increase awareness among students on the issues.
The elective course will be offered for class XI and XII at pilot stage for CBSE-affiliated schools in 2013-14 session and as a regular elective from 2014-15 session onwards, Minister of State for Human Resource Development Shashi Tharoor said while replying to a question in Rajya Sabha.
The National Curriculum Framework, 2005, prioritises gender as an important guiding principle in all curricular areas, he said.
Gender concerns have been integrated in the curriculum and in the textbooks at an appropriate level, Tharoor said.