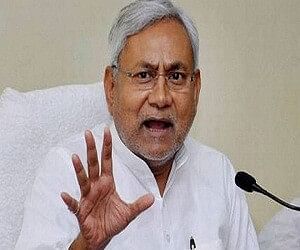 Patna
In a bid to improve the standard of education, Bihar Chief Minister Nitish Kumar on Wednesday launched free WiFi service in colleges and universities across the state.
"Today is the Internet age. Using this free WiFi, students will be able to enrich themselves more than ever before. To ensure interruption-free Wifi connectivity in all colleges and university in all colleges and universities, the government would offer solar power facilities at these places," said CM Kumar while inaugurating Bihar Diwas celebrations.
While the three-day Bihar Diwas celebrations kicked off at Patna's Gandhi Maidan on March 22, 2017, the inauguration ceremony was attended by personalities from different walks of life.
He reiterated that the free WiFi service was earlier scheduled to be launched in February, but was delayed after the model code of conduct came into force after the declaration of elections for four seats of the Legislative Council.
"The four council seats were such that the voters in them were graduates and teachers. Hence, we had to delay the launch of the free WiFi," CM Kumar added.