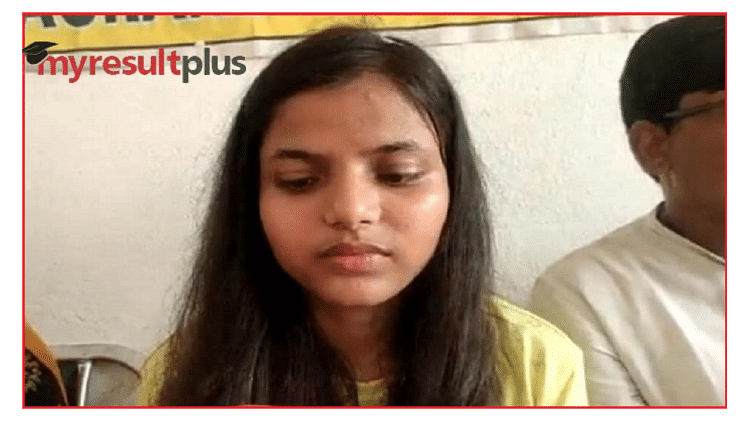 Bihar Board 10th Result 2022:
The Bihar School Examination Board (BSEB) has unveiled the BSEB Class 10 results 2022 for matriculation students of the state on March 31, 2022. As per the result statistics, 79.88% students have succeeded in clearing the state board exam. Along with this, student of Patel High School, Ramayani Roy has clinched the top spot by securing 487 marks out of 500, which corresponds to 97.4%.
Topper Ramayani aspires to become a journalist in the future. While talking to the media, she expressed her elation on securing the top position. She stated, "I am overwhelmed after being declared a topper in BSEB Class 10 board exams. I had no idea that I would end up capturing the top spot. However, it was a dream for me to seize a position under the Top-10. I aspire to become a journalist in the future. It is quite important for parents to have faith in their child and my parents have ample of that in me."
Ramayani continued by stating that in the thick of the Coronavirus pandemic, when all the offline academic activities had come to a halt, she used to attend online classes and get her doubts resolved by watching YouTube videos. She told that she used to study for three to four hours on a daily basis.
Notably, the Bihar board Class 10 results were announced by Minister of Education of Bihar state, Vijay Kumar Choudhary. On the occasion, the Chairman of Bihar board, Anand Kishor and Additional Chief Secretary, Sanjay Kumar were also in attendance, alongside Minister Choudhary.
The board chairman, Anand Kishor, while announcing the results, shed light on the pass percentage for the current year, which has stood at 79.88%. Post this, he announced the names of the toppers and informed that Ramayani Roy has bagged the first position by securing 487 marks out of 500, followed by Saniya and Vivek sharing the second spot and Pragya occupying the third position.
How to become a journalist?
In order to venture into the field of Journalism, students can pursue their bachelor's degree or major in journalism. Bachelor's in Journalism and Mass Communication (BJMC) is the best and the most preferred option is to march towards a career in journalism. Even if the student is a graduate from a different field, he/she can switch to journalism by pursuing their master's course in the same field.
Some other options for students include Diploma/PG Diploma in journalism that imparts special training to them.