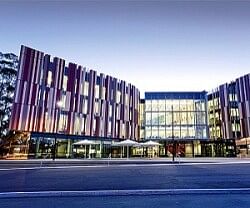 New Delhi
Great news for students aspiring to study abroad. Australia's Macquarie University has announced the second edition of the 'Big History International Student Undergraduate Scholarship'.
"The response from students across the globe to the first edition of the Big History International Undergraduate scholarship has been encouraging. We are we will see more Indian students enrolling in MOOC to take advantage of the opportunity," said Andrew McKenna, executive director, Big History Institute, Macquarie University.
The scholarship will cover all tuition fees up to $50,000 AUD per year for an Undergraduate degree of three to four years duration, applicant must have verified completion of the Big History: Connecting Knowledge MOOC available through the COURSERA platform.
How to apply
Applicant must enrol in the MOOC (massive open online course) and must complete the six week course.
Last date of application:
June 30, 2017
For further details, candidates should log onto http://mq.edu.au/intl/
About Macquarie University
The university is in Australia and brings together 40,000 students and 3,000 staff in one thriving hub of discovery. The 126 hectare campus has facilities including a gym and pools, private teaching hospital and a high-tech library, with transport links to the city and suburbs, supported by an on-campus train station.