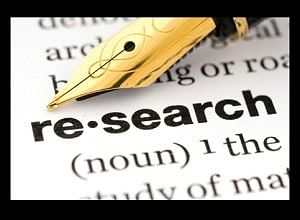 One of the Australian University -- Macquarie University has signed an agreement today with the Indian Institute of Technology (IIT) Delhi, to collaborate over a wide range of research and academic activities.
The MoU will facilitate student and faculty exchange, joint research collaboration, teaching and learning initiatives, conferences, workshops and training in sciences and engineering.
Both the institutions have a strong tradition of research and discovery which will be harnessed through this relationship.
While IIT Delhi is a technology institute, Macquarie's Faculty of Science and Engineering is also known for its path-breaking innovations in wireless technology, telecommunications, cyber security, information technology, environmental sciences, to name a few areas of excellence.
Both institutions have agreed to collaborate in these areas and produce impactful research and academic outcome.  
This MoU was signed by Macquarie University's Pro Vice-Chancellor (International) Nicole Brigg and witnessed by Professor Richard de Grijs, Associate Dean (Global Engagement), Faculty of Science & Engineering. Professor Sanjeev Sanghai, Alumni Affairs & International Programmes represented IIT Delhi. 
Professor Richard de Grijs, Associate Dean (Global Engagement), Faculty of Science & Engineering, Macquarie University said: "The Memorandum of Understanding we sign today is the beginning of what we believe to be a long relationship in which we will learn with, and from, each other through cooperative academic pursuits".
Professor Sanjeev Sanghi, Dean AAIP, IIT Delhi considers the signing of this MoU, "The first step toward impactful collaborative research between IIT Delhi and Macquarie University. It will bring together researchers, academics and students from both institutions and will provide them with a platform to benefit from mutual expertise".
As part of its India engagement, Macquarie University has forged strategic academic and research alliances with some of the leading institutions in India.
Some of its ongoing partnerships include those with Lady Shri Ram College for Women, St. Xavier's College Kolkata, Indian Institute of Technology Ropar, The Tata Institute of Social Sciences University, and Indian Institute of Management, Bangalore.
About Macquarie University, Australia
Established in Sydney in 1964, Macquarie has risen to be a progressive and influential institution both locally and internationally.
Uniquely located in the heart of Australia's largest high-tech precinct, Macquarie brings together 40,000 students and 2000 staff in one thriving hub of discovery.
The University is consistently ranked amongst the Top 10 universities in Australia (US News, Best Global Universities Rankings, 2018) and Top 200 in the world (ARWU, 2017).
10 of its subjects are ranked in Top 100 globally (QS World University Rankings by Subject, 2018).
With a strong tradition of innovation and exploration, Macquarie continues to break new ground, ranking among the top 100 institutions in the world for accounting and finance; communication, cultural and media; Earth and marine sciences; education; English language and literature; geography; law; linguistics and psychology.
100% of Macquarie's research is ranked at world standard or above and more than 100 of its researchers are ranked in the top one per cent of researchers in the world.
With more than 300 leading companies located on or around the Macquarie campus, Macquarie students are able to tap into industry connections that give them an edge in their future careers.
Many of Macquarie degrees are designed in collaboration with industry and many are also accredited by peak professional bodies.
More importantly, the University has helped to form generations of individuals who are audacious and responsible leaders in their field and also active members of their communities.    
Related Articles

on Career Diary