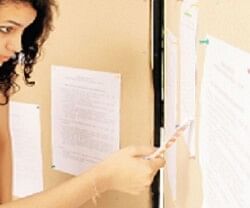 Ambedkar University Delhi (AUD) is going to release the first cut-off on July 5, 2017 for Undergraduate programme. Whereas, the second and third cut off list is going to be announced on July 10 and July 14 respectively.
ECA Trials/auditions for BA programme will be on July 11, 2017. The list of recommended candidates under ECA for BA programmes will be announced on July 14, 2017.
The orientation programme will be on August 1, 2017.
Further information is available at
http://aud.ac.in/
Note:
Ambedkar University Delhi (AUD) is a public university with a campus-based, unitary structure with research, postgraduate and undergraduate programmes in the social sciences and the humanities. Each course is designed by the faculty, the programme is interdisciplinary and interactive.