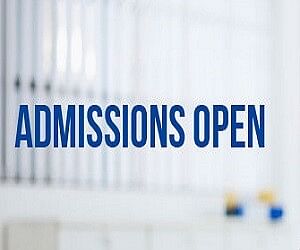 Applications are invited for PhD in Department of Botany by the University of Calcutta, Kolkata. Selection will be based on the candidate's performance in the admission test and interview conducted.
The test will be of 50 marks of one hour duration. There will be 50 multiple-choice questions (MCQ), each of one mark. The list of the finally selected candidates would be posted in the departmental notice board.
Eligibility:
The applicant must be a Postgraduate student of botany. The eligibility of the applicant will be based on UGC rules. Those who have qualified in NET/SET/SLET/GATE/teacher fellowship or already obtained MPhil/MTech/MPharm degree would be exempted from the exam as per UGC rules.
Deadline:
June 30, 2017
Total Number of Seats:
40
Details are available at
http://www.caluniv.ac.in/
Note:
The candidates can download the application form available on the university's website and can submit the filled-in application to the Head, Department of Botany, C.U. after paying Rs. 100/- in cash or demand draft to the cash counter of the University within 30th June 2017.