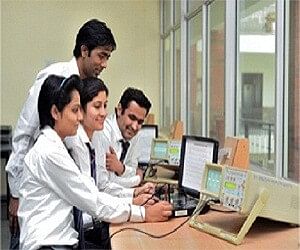 Looking at the number of engineering colleges in India and the number of engineers coming out of these colleges, the questions that form in everyone's minds are, 'does India need so many engineers?' Are they all employable? The negativism brought forth by such questions has crippled engineering education in India.
In this global era, rather than focus on India, the question should be whether the world needs so many engineers. The answer is a big, 'yes.' Is there a need for scientists? The answer is again, 'yes.' The world needs in plenty well-equipped, talented graduates with the right attitude. There are job opportunities for those who have the potential. In addition, opportunities for self-employment are also plenty for innovative and energetic minds.
Looking at the Indian education scenario from the point of view of parents whose wards are applying for admission to colleges, as the trend goes; most students would like to pursue professional programs such as medicine and engineering. Since fewer seats are available for medicine, getting an MBBS seat has become extremely difficult and the majority is left with the next popular option engineering.
In the absence of proper orientation in the system, parents and their wards follow an inappropriate procedure while selecting their branch of study in the college. During counseling, we notice that the selection of a branch of study is based on the following: (1) The most sought-after branch in counseling, (2) The branch having good job opportunities as seen by the previous year placements, (3) Parental pressure and (4) Peer pressure.
This is not the right practice. The correct way will be to spend some time assessing one's interest for a particular branch and check if it matches well with the aptitude one has and the chosen branch of study.
It is because of such practices that we face problems of employability and dissatisfaction in existing jobs, which can lead to high turnover rates, low productivity and increase in the stress level of employees.
With the development of technology, new engineering disciplines like biotechnology, computer, automobile engineering and genetic engineering have gained immense popularity among students. Here is a compilation of the wide array of career options that the field of engineering has to offer. Their demand is always high in the US and other foreign countries.
Every aspirant must keep in mind the following parameters for selection of college:
Quality of faculty
Faculty research
Ratio of Professors to Lecturers or Asst. Professors
Infrastructure
Lab Facilities and instructors
Curriculum diversity
Placement
Students may appear for different engineering exams like JEE Main (previously AIEEE), JEE Advanced (previously IIT-JEE), BITSAT and VITEEE.
In addition to these various benchmark of engineering entrance exams, Graphic Era University, Dehradun, Uttarakhand, a 25-year-old institution with the vision to promote quality technical and professional education in the country. Graphic Era prides itself on being Deemed University having received Grade A by National Assessment and Accreditation Council (NAAC) MHRD, Government of India with a grade score of 3.23, highest in Uttarakhand has recently announced, The All India Engineering Aptitude Awards (AIEAA)-2017 is a unique initiative of Graphic Era to search aspiring bright Engineers and financially support them to achieve their dreams. This test will be conducted Pan India with over 130 cities across the country on May 6, 2017.
AIEAA-2017 will provide an opportunity to students nationwide to compete with the best and display their logical and analytical capabilities essential for an engineer. This Test shall include exhaustive coverage of Physics, Chemistry and Mathematics, the foundation for any engineering degree program.
This will be the largest online test in India, with a total prize money of more than Rs 40 Lakh to pursue ones dream of Higher Education in any University together with many attractive scholarships amounting up to 7 crore. The winners will get a life time opportunity to pursue an Engineering Degree of their choice at Graphic Era University.