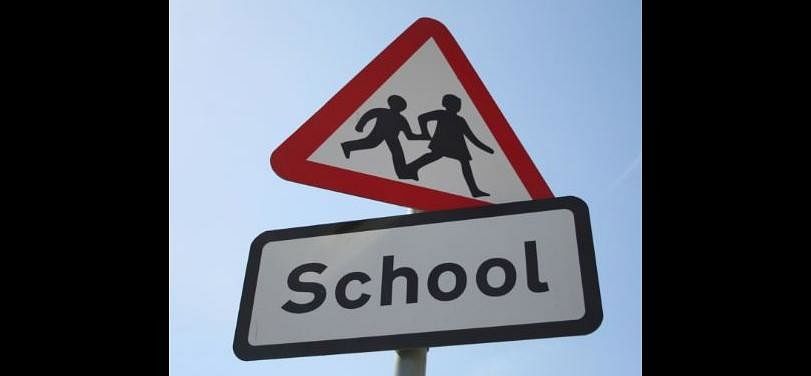 Varun Thakur dropped his seven- year-old son Pradyuman at the school gate last fortnight, confident in the knowledge that he was now in a secure space, safe behind the walls of the upscale Gurgaon school.
But Pradyuman was found murdered a short while later in the washroom of the school, shattering Thakur's world and the trust of parents across the country who believe that school is a refuge as much as home is.
While incidents of bullying and accidents have often been reported from schools, private and government, the brutal murder of the Class 2 student opened the proverbial Pandora's Box on the basic issue of security.
It was not just about Ryan International, which has several branches in the NCR region, but other schools as well, parents said as the ripples of insecurity spread, forcing school establishments and governments to conduct security audits.
A fact finding CBSE team found there was a breach in the boundary wall at the Ryan International branch, insufficient CCTV cameras, many of which didn't work anyway, and outsiders like bus conductors and drivers using the same toilets as students and staff. Moreover, the washroom windows did not have grilles.
Were other schools guilty of similar negligence?
The question haunted many parents, some of whom didn't send their children to school.
"The incident has left me scared and worried. As soon as my son leaves for school, I get anxious about his safety," said Chiradeep Banerjee, a Kolkata-based data analyst who has a five-year-old son.
There were several protests by parents, but marches were merely cosmetic, said Ashok Agarwal, national president of the All India Parents Association.
Aggarwal, who met Union HRD Minister Prakash Javadekar today, has suggested higher representation -- at least 50 per cent - of parents in the school management committees.
"The power control in schools needs to be shifted, because everybody except the parents will have vested interests. The only solution is at least 50 per cent representation of parents in the school management committees," Agarwal, who also gave a letter on the issue to the minister, told PTI.
Javadekar has agreed to consider our suggestions, he added.
In his view, the sense of insecurity in parents is on the rise.
They pay so much money to make their children study in private schools, so the least they can expect is for their child to be secure," he said.
Expressing shock over Pradyuman s murder, Ashok Pandey, principal of the Ahlcon International School here, stressed the need to bring the safety of children to the "centre- stage".
Once a child enters the precincts of the school, authorities must take responsibility of the child, he said.
His security checklist includes deployment of guards, surveillance through CCTV cameras to monitor movement of people within the campus and screening visitors.
"Younger children must be accompanied and supervised by concerned and responsible staff. These provisions should be ensured consistently," said Pandey, also chairman of the National Progressive Students Conference (NPSC).
NPSC is an association of senior secondary schools across the country, and has 160 leading private schools under its umbrella.
He also recommended strict management of visitors at the school.
But isn't that done anyway, ask parents, some of whom have shelled out lakhs and battled intense competition to get their child admitted to private school.
For Kolkata-based Sharmila Upadhyay, school should be a place where her five-year old daughter Megha can move about freely without any fear.
Prabhakar Gupta is also scared of sending his nine-year- old daughter to her school in Sahibabad.
"The incident has left a negative impression on everyone.
My daughter told me she was afraid to go to the school washroom," he added about his nine-year-old daughter.
CBSE last week issued new security-related guidelines for affiliated schools across the country. These included a psychometric test for teaching and non-teaching staff.
The non-compliance of the guidelines - safety audits, installation of CCTV cameras, police verification, constitution of parent-teacher-students committees and regular feedback from parents -- would lead to derecognition, the board had said.
Pointing to the pan India nature of the problem, a Class 9 student in Deoria fell to her death from the third floor of her school yesterday. Her father said in his complaint that she could not have committed suicide and was pushed.
The issue of school security is under the scanner and it should not have taken the brutal murder of a young child to focus on the issue, say parents.