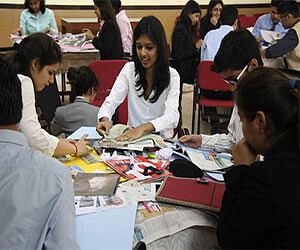 5 job interview questions you should be prepared for
Up for an interview? Be prepared for a few common questions that most of the interviewers ask. Refer to these top 5 questions to prepare yourself for an upcoming interview:
Introduce Yourself
This is the first question you can expect from the recruiter while he scans your resume. The introduction should be impressive and crisp. Include relevant and interesting details about yourself. Start by telling your name, which city you belong to, past organizations you have worked with, and you may include few lines on your personal life like hobbies and family.
Why do you want to join this company?
The employer is interested to know why you are interested in his organization. The employer must feel your excitement and desire to work with his company. Give a carefully thought answer like you can say that they are a big brand, industry leader, and an employee friendly organization as they give equal emphasis on the growth of individual along with the growth of the company and hence this is the place where you can prove yourself and perform to the best of your ability.
Why should we hire you?
This is an opportunity when you can talk a lot about your strength and narrate your achievements till date. Go on till you are indicated to stop. Do not overdo, but talk assertively about your strong points and capabilities.
Why did you leave your last job?
Be honest. For example, you can tell them that since you have already worked for that organization for five years, now you want to learn something new and you want to widen your profile. But try not to talk too negative on your previous organization.
What do you expect from the company?
To this question, talk about the support you would be needing from the organization once you are hired. Tell them that you would need an extensive training, support of your team members, and guidance from your seniors so that you can perform well.