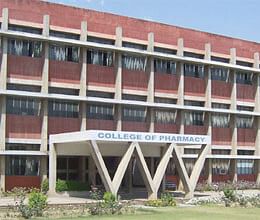 Punjab government on Friday gave its nod to a Rs 88 crore project, which will revamp infrastructure of all state-run colleges within two years.
The decision was taken by chief minister Parkash Singh Badal during a high level meeting with vice chancellors of universities, principals of government colleges and senior officers of higher education here, officials said.
Of the total Rs 88 crore, Rs 46 crore would be spent in the current fiscal on strengthening and upgrading of the colleges' infrastructure.
The balance amount had been earmarked for execution of alteration and additional civil works to be undertaken during the financial year 2014-15.
To overcome the acute shortage of teaching staff in government colleges, Badal directed Principal Secretary of Higher Education to immediately initiate the process for recruitment of college teachers on regular basis against the vacant posts.