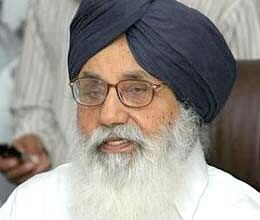 Punjab government on Friday gave its nod to the setting up of vocational training centres at all 'Adarsh schools' of the state to provide quality technical training to youths.
A decision to this effect was taken in the eighth meeting of the Punjab education development board held under the chairmanship of chief minister Parkash Singh Badal here, an official spokesman said.
In the meeting, the chief minister asked the chief secretary to draft a policy for setting up vocational training centres at all 'Adarsh Schools' of the state so that quality technical training can be imparted to the youth belonging to the rural areas.
Badal emphasised that with the opening of these centres, quality education could be imparted to the students besides opening the new avenues of the self employment for them.
During the meeting, permission was granted to 'Adarsh School' being run by the Bharti Foundation to open one such centre at the school.
Divulging the details, member of the board, Rakesh Mittal said that these centres would be opened in two out of the five schools run by the foundation as pilot projects.
He said that in these centres, the unemployed youth of the area along with the students of senior secondary classes in the schools would be provided with technical training thereby enabling them for self employment.
Mittal categorically said that these centres would not take any fee from the students against the technical training imparted to them.