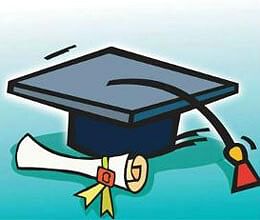 More than 50 Delhi University students have been denied admission to the PhD course in Modern Indian Languages and Literary Studies due to late declaration of the master's result by the same varsity, an official said on Friday.
"It is a travesty that these candidates were denied the opportunity for admissions due to no fault of theirs. It is DU (Delhi University) that did not declare the result of the master's examination in May," said Sachin N, elected executive member of Delhi University Teachers' Association (DUTA).
Students applying for the PhD programme were called for the entrance examination. Those who qualified were called for the viva. It was only during the admission process that the authorities notified that admission could not be granted as their results had not been declared.
"They should be granted provisional admission till the results are out. It is very unfair because these students had also already declared in their admission forms that their results were awaited," added Sachin N. He added that since Modern Indian Languages and Literary Studies is an interdisciplinary department, such a process would lead to students losing an academic year.