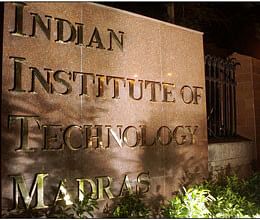 Kris Gopalakrishnan, Executive Vice Chairman of software major Infosys, will be joining the IIT Madras as one of the Board of Directors.
"We are extremely proud to welcome Kris Gopalakrishnan to our board" said Bhaskar Ramamurthi, Director of IIT Madras in a release here.
"As an alumnus of IIT Madras, I consider it a great honour to be invited to join the Board of Directors of this esteemed institute. This is an opportunity for me to support the Institute''s operations as a Member of the Board.
"It is important to raise the stature and standard of our education and research institutions and I look forward to contributing towards this," said Gopalakrishnan.
Gopalakrishnan joined IIT Madras in 1975, and graduated four years later with an M Sc in Physics and M Tech in Computer Science.