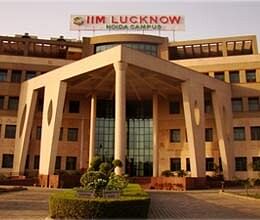 Aimed at building capabilities among young students to prepare them for the dynamic and challenging banking sector, a workshop was held Monday at the Indian Institute of Management (IIM) Lucknow.
'Demystifying Banking' - the first of a series of such workshops, partnered by Citi India, is to engage with students to prepare them for the changing demands of the banking industry, an IIM official said.
The workshop was conducted by senior business leaders from Citi for 60 select students of the institute, forty of whom were second-year finance students, sitting for their final placements. Sudeep Yadav, Head of Citi transaction services and Rajat Madhok, Head of Citi India, led the discussions.
The workshop started with an update by Sudeep Yadav on current developments in the banking industry globally and in India, including Basel III and its implications, regulatory trends and demands from discerning clients and customers.
Yadav then followed up with an insight into the concepts of transaction banking, after which Rajat Madhok shared with the group issues related to commercial banking and how Citi India strives to meet the needs of the country's growing small- and mid-sized enterprises.
The aim of the session was to make students familiar with the requirements of the modern banking sector. Anuranjita Kumar, country human resources officer, Citi India, said that the group "continues to invest in young talent at the campuses".