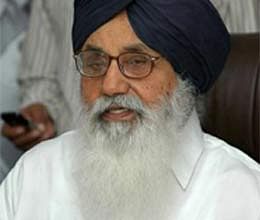 Punjab Chief Minister Parkash Singh Badal on Saturday asked private colleges and universities to set up skill centres in their campuses, saying it would enable youth become self-employed.
Addressing a gathering after inaugurating the first Technical Education and Skill Development Summit here today, the Chief Minister, while expressing concern over the shortage of skilled labour in the state, said that opening of such centres was the need of the hour to cope with the needs of the industry.
Badal said that the future of the country lies with the youth, who are catalysts of growth and progress. "So special focus should be laid to impart quality education to them," he said. The Chief Minister also asked the institutions to give "sizeable concessions" to the students of economically weaker sections desirous of having technical education.
Claiming that Punjab had become a hub of education and health-care in the country, the Chief Minister said an ''Educity'' was being established in Mohali, and promised a ''Medi-city'' soon in the region.