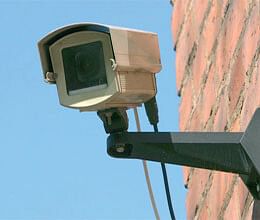 Closed circuit television (CCTV) cameras will be installed in all colleges in Haryana to ensure safety of women, a minister said here Saturday.
"With a view to ensure safety of women in Haryana and providing a deterrent to the 'eve-teasers', CCTV cameras would be installed at strategic points in all colleges in the state and a helpline would be started which would be functional round the clock," state Education, Social Justice and Empowerment Minister Geeta Bhukkal said in a statement here.
"Sexual harassment committees would be constituted in the colleges, which would have girls as representatives. If a male teacher is found guilty in an immediate enquiry by the committee, penal action would be initiated against him. Every institute or college would to publicise this message by way of slogans and posters to spread awareness among the students," she said.
She said that a number of steps were being taken to make girls and women more aware of crimes against women.