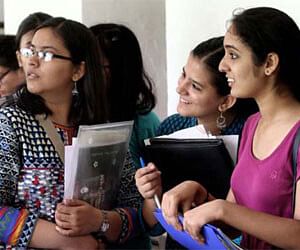 To strengthen the foundation of primary education, Punjab Education Department has framed a comprehensive strategy that includes periodic checking of schools, evaluation of teachers' work and inclusion of co-curricular activities.
Instructions to all the District Education Officers (DEOs) and Block Primary Education Officers (BPEOs) have been issued to ensure the implementation of this revamped education plan in the primary schools, DPI (Elementary Education) Harbans Singh Sandhu said.
He said that the instructions have issued on the directions of Education Minister Dr Daljit Singh Cheema who has been taking keen interest in the uplift of basic standards of education particularly in government primary schools.
The DEOs, Deputy DEOs and BPEOs have been asked to make periodic checking of the schools at least 20 schools in a month. These officers have been mandate to evaluate the working of teachers and felicitate them for their good work, Sandhu said.
These officers would also ensure that students are reasonably persuaded to take part in extra co-curriculum activity like sports, literary and cultural activities.
"Similarly to boost the morale of the students, awards would also be conferred upon them for the distinction they achieved in any event," he said.