Joint Entrance Exam Council Uttar Pradesh
UPJEE(POLYTECHNIC)-2017
Know your result
click here
Joint Entrance Exam Council Uttar Pradesh
Watch out this space for Joint Entrance Exam Council Uttar Pradesh.

You can also register your e-mail and mobile number with Amar Ujala Results by clicking tab "Get Your Result on Mobile/Mail" on the right column. Once registered, we will send you an immediate alert of your scores on your mobile and email as soon as the Joint Entrance Exam Council Uttar Pradesh is published on our website.

At results.amarujala.com, we bring you Joint Entrance Exam Council Uttar Pradesh real time. We wish you best of luck!
News

From Joint Entrance Exam Council Uttar Pradesh
Joint Entrance Exam Council Uttar Pradesh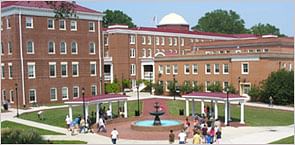 Joint Entrance Examination Council (Sanyukt Pravesh Pariksha Parishad, U.P.) has been established on 4th Novermber 1986. Principal Secratary, Technical and Vocational Education U.P. Government is ex officio Chairman of the Council. Joint Entrance Examination Council is a Self-Finance body which is established under the society Act-1860.

JEEC conducts examination for admission of boys and girls to the Polytechnics / Institutes affiliated to Board of Technical Education, U.P.. This year admission test has been conducted in 57 districts of Uttar Pradesh.

Admission in the Entrance Examination for about 269 Polytechnics/Institutes is being conducted through JEEC, Lucknow. There are 63 Government Polytechnics, 16 Government Girls Polytechnics, 16 Government Aided Polytechnics, 02 Government Girls Aided Polytechnics, 165 Private Polytechnics / Institutes and 04 Private Girls Polytechnics / Institutes.

The 58 courses for which JEEC conducts examination is spread over 11 groups (Group-A to Group-K) Only Group-K is for admission to second year (Lateral Entry) of the three years diploma in Engineering courses in seven branches.

Amar Ujala Results provides you the latest Indian board, university and entrance examination results. Also get admission notifications, counselling information and career tips. Register on Amar Ujala Results to get results on mobile and email for UP board, Uttarakhand board, Jharkhand board, Himachal Pradesh board, Haryana board, AP (Andhra Pradesh) board, WB (West Bengal) board and Gujarat board exams. Join discussions on Buzz+ forum.
© 2018-2019 Amar Ujala Publications Ltd. All Rights Reserved.