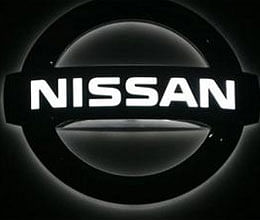 Nissan Motor India has slashed the prices of its vehicles by up to 6 per cent from February 18 following a cut in the excise duty announced in the interim Budget.
"The price reduction by Nissan is in the range of 4 to 6 per cent and will apply to Micra Active, Micra, Sunny, Evalia, Terrano and Teana," Nissan Motor India said in a release issued on Wednesday.
Stating that the reduction in excise duty is a welcome move towards the revival of the domestic automobile industry, Nissan Motor India president Kenichiro Yomura said, "We at Nissan are happy to pass 100 per cent of the tax benefits to our customers."
The company is confident that this (excise duty cut) will make its products more accessible and drive growth across the range.
Nissan sells a range of car models, priced between Rs. 3.5 lakh and Rs. 25.47 lakh (ex-showroom Delhi).
Finance Minister P. Chidambaram had announced reduction in excise duty on small car, motorcycles, scooter and commercial vehicles to 8 per cent from 12 per cent, and on SUVs to 24 per cent from 30 per cent.
Large cars also saw excise reduction to 24 per cent from 27 per cent earlier and mid-sized cars to 20 per cent from 24 per cent.