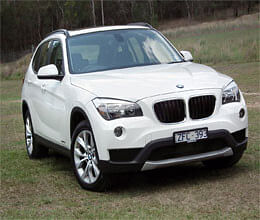 German premium carmaker BMW is looking to the internet and even house calls by BMW sales personnel to boost future turnover, the head of the group's German sales told a magazine.
"We can well imagine that internet sales could be expanded to all models," Roland Krueger told the weekly Wirtschaftswoche.
The carmaker is already planning to sell its i3 electric car, to be unveiled to the public on July 29, via the Web, the magazine said in an advance release of a report to be published on Monday.
BMW's "Mobile Sales Force" will also be able to visit clients at home, he said.
"The expectations and needs of our clients are changing and we want to meet those requirements," Krueger said.
The direct sales plans are meeting resistance from BMW dealers, however, with the magazine quoting one unnamed dealer as saying the company had pledged at least temporarily not to use the sales force in Germany.
The magazine quoted Krueger as saying in response that dealers would remain the backbone of sales.