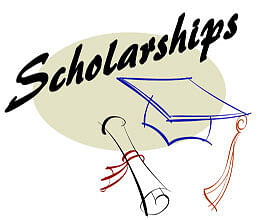 Jammu and Kashmir government has released an amount of over Rs 50 lakh as scholarship to the students of militancy affected families in Kupwara district of the state.
"The District Level Committee (DLC) Kupwara headed by the District Development Commissioner Itrat Hussain Rafique has released an amount of Rs 51.102 lakhs as scholarship to militancy affected families," an official spokesman said here.
The amount was distributed at a function organised by the Social Welfare Department Kupwara yesterday, he said.
The department is providing financial assistance to the militancy affected children for their education at various levels, the spokesman said.
School going children are given Rs 1000 per month upto Class 12, while students pursuing graduate and post graduate education are given Rs 1250 per month, he said.
While students pursuing professional courses in various colleges were given Rs 1500 per month, he said, adding that as many as 1535 children are provided assistance under the scheme in the district.
He said 272 children are being covered under National Foundation for Communal Harmony (NFCH) scheme and 20 cases were provided marriage assistance during the current fiscal.