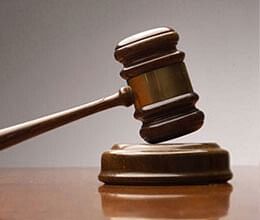 The denial of scholarship by All India Council for Technical Education (AICTE) to students pursuing technical courses is "arbitrary" and "unreasonable", the Delhi High Court has said and directed release of scholarship money to GGSIP University M Tech students who had taken admission for 2010-2011.
Allowing the plea of a group of students from Guru Govind Singh Indraprastha(GGSIP) University, Justice V K Jain said "in my opinion, the stand taken by AICTE for denying the scholarships to the petitioners (students) and other similarly situated students is wholly arbitrary, unreasonable and unjustified." "Respondent AICTE is directed to release the scholarships to the petitioners (students) and other similarly situated students of GGSIPU for the year 2010-2011 within eight weeks.
The University shall then disburse the amount of scholarships to the concerned students within four weeks thereafter after completing all necessary formalities," the court said.
The students alleged they had taken admission for the year 2010-2011 to the technical institutions approved by AICTE and despite their entitlement for the scholarship, the apex body for technical education in the country has not released the amount to the university for disbursement to them.
The court accepted the university''s argument that the amount of scholarships was not released by AICTE on the ground that it has not received the list of technical courses approved by it from the university.
"The documents filed by the university clearly show that the technical courses in GGSIPU do have the approval of AICTE.
The university also placed on record approval granted to it by AICTE for 2011-2012, 2012-2013 and 2013-2014. Admittedly, the technical courses in the university were approved by AICTE from 2005-2006 to 2009-2010 and students who took admission during those years were also granted scholarships by AICTE.