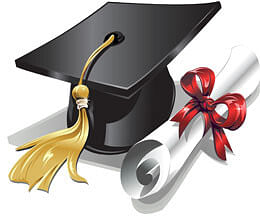 Cambridge University said Thursday two Indian students have been chosen as Dr. Manmohan Singh PhD Scholars 2013.
"Rishika Kundra, M.Sc. in Biomedical Science from Dr. B.R. Ambedkar Centre for Biomedical Research and Kedar Pandya, M.Tech. in Aerospace Engineering from IIT Bombay have been selected," said a statement here.
"These outstanding young scholars are the latest examples of the hugely talented people this scholarship has attracted. We look forward to welcoming them to Cambridge, and feel sure that they will achieve great things during their time here," Stephen Teal, Fellow & development director, St John's College, University of Cambridge, said in the statement.
The programme was instituted in recognition of the Indian prime minister's achievements and nurtures future world leaders in the areas of science, technology and social sciences.