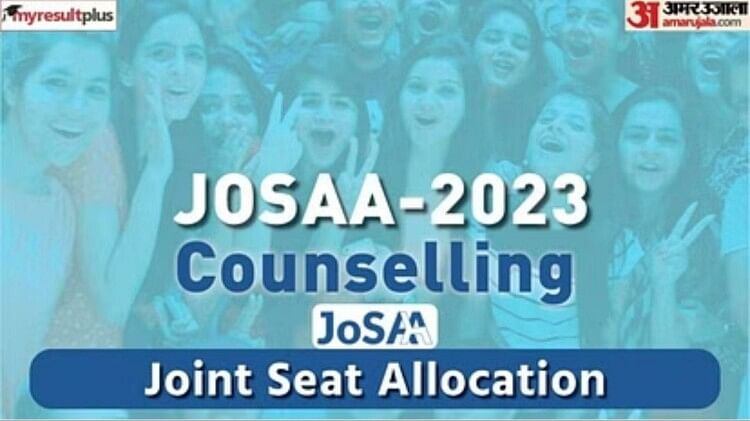 JoSAA Counselling 2023 for IITs, NITs, IIITs, and GFTIs:
The seat allocation for the third round of JoSAA counselling, comprising more than 57 thousand seats across 116 institutes, including IITs and NITs, will be announced on Wednesday, July 12, at 5 pm.
Students who have been allocated seats for the first time in this round are required to report online by 5 pm on July 14. They must upload the necessary documents and submit the seat acceptance fee. Conversely, students whose documents are found to be incomplete during online reporting must address the query by 5 pm on July 15. Failure to respond may result in the cancellation of their seat.
Rajasthan Board's Top-20 Percentile Delayed Release
The delayed release of the Rajasthan Board's top-20 percentile has caused difficulties for many students seeking eligibility for engineering courses. Amit Ahuja, an Engineering Career counsellor, stated that students who passed class 12 from the Rajasthan Board were facing challenges due to this issue. The Rajasthan Board of Secondary Education (RBSE) has finally released the top-20 percentile cutoff marks after the first round of JoSAA counselling. The cutoff marks for the general category are 414 out of 500. For OBC candidates, it is 419, for SC candidates, it is 399, and for ST candidates, it is 387.

The top-20 percentile scores were required to be more than 75 percent for general and OBC candidates and more than 65 percent for SC-ST candidates. Due to the delayed release of the top-20 percentile, some students who scored less than 75 percent in the 12th board examination had already deposited the fee for online reporting on the seat allocated to them in JoSAA counselling. However, as they did not meet the top-20 percentile requirement, their allocated seats were subsequently cancelled. If the top-20 percentile had been released earlier, these students would not have been involved in the process.
 
CSAB Counselling for Vacant Seats in the NIT System
Ahuja further explained that after the completion of JoSAA counselling, CSAB will conduct counselling for the vacant seats in the NIT, Triple IT, and GFTI of the NIT system. The CSAB counselling will take place after the seat allotment of the sixth round of JoSAA counselling. To participate in the CSAB counselling, students will need to make an online application through the link provided on the JoSAA website. All the relevant information will be available on the CSAB website from time to time. This counselling process will commence in the second week of August.