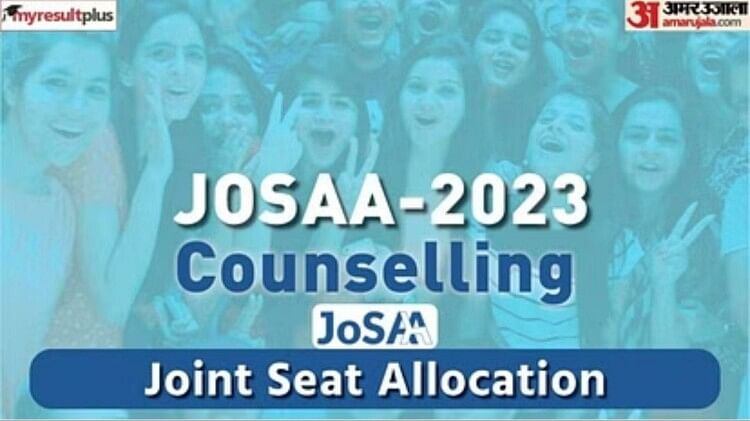 JoSAA 2023 Counselling: The joint counselling process, conducted by JoSAA, is currently underway for over 57,000 seats across 116 colleges nationwide, including IITs and NITs. To secure admission into IITs, NITs, and IIITs, students must meet the eligibility criteria set by their respective 12th boards, along with additional requirements.
As per the criteria, students need to either qualify within the top 20 percentile of their board category or score a minimum of 75 percent for general and OBC students and 65 percent for SC/ST students.
JoSAA 2023 Counselling: Important Details
Career counselling expert Amit Ahuja has revealed that this year, the top 20 percentiles of the past three years have been collectively announced. Among the boards issued in 2023, the top 20 percentile for Manipur, Tripura, Maharashtra, Assam, Gujarat, Uttarakhand, Uttar Pradesh, and Chhattisgarh has fallen below 75 percent for all categories, with a category-wise requirement of 65 percent.

Conversely, the top 20 percentile for Meghalaya, Jharkhand, Haryana, Nagaland, Madhya Pradesh, Delhi, Himachal Pradesh, Dayalbagh, ICSE, CBSE, Karnataka, and Andhra Pradesh has exceeded 75 percent for all categories while still maintaining the category-wise requirement of 65 percent. Notably, the Goa board's top 20 percentile stands at exactly 75 percent.

Ahuja further highlights that the CBSE board contributes the highest number of students appearing for JEE-Mains and Advanced across the country. The top 20 percentile for CBSE board students is 84 percent for General category, 82 percent for OBC, 76 percent for SC, and 74 percent for ST-PWD.
 
No Admission in IIT Despite Good Rank:
As per the recently released data on the top 20 percentile for the past three years, numerous students who have achieved impressive ranks in JEE-Mains and Advanced find themselves unable to meet the board eligibility criteria of 75 percent or being within the top 20 percentile. Consequently, these students are being denied admission into prestigious institutions such as IITs, NITs, and IIITs.

The issuance of the top 20 percentile for the years 2021 to 2023 has caused significant distress to those students who passed their 12th examinations in 2021 and 2022 but were unable to meet the board eligibility requirements. Unfortunately, these students were deprived of the opportunity for board improvement. The delayed release of the top 20 percentile data for three years has further complicated matters. Additionally, several boards that previously had a top 20 percentile below 75 percent have witnessed an increase in the cutoff to more than 75 percent this year.
 
Many Awaiting, Including Rajasthan, Bihar, and Punjab:
Within the board percentile released by JoSAA, there are several prominent state boards whose top 20 percentiles have not yet been disclosed. This includes the boards of Rajasthan, Bihar, Goa, Punjab, Odisha, and West Bengal, where the top 20 percentiles are still pending. It is worth noting that a significant number of students appearing in JEE examinations hail from these boards.
 
First Mock Seat Allocation in JoSAA Counselling:
The initial mock seat allocation for the JoSAA joint counselling, facilitating admissions to IITs and NITs, is set to be released on Sunday at 11:30 am. This mock seat allotment will be based on the preferences submitted by students for their desired college branches up until 8 pm on June 24th. Following this, the second mock seat allotment will be published on June 27th. Students have the opportunity to register and fill out their choices until June 28th.